About Radiant Beer Co.
Radiant Beer Co.'s mantra is simple, yet signifies everything our brand stands for: Sending Out Light. Focused on radiating positivity, inclusivity, and of course, well-crafted beer in all styles across the board. Helmed by industry veterans, the beer program is the result of years of experience with a genuine passion and kindness for the beverages we consume and the people who create them.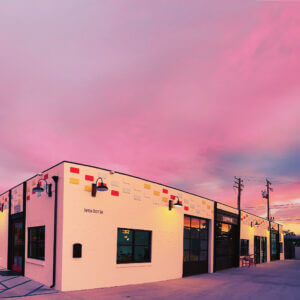 Our Taproom
Visit GABF Small Brewery of the Year 2021, Alpha King Champion 2022
Our craft brewery has three tasting room areas where you can relax and enjoy award-winning beers and hard seltzers brewed onsite. Visit our indoor bar, our heated and partially-shaded outdoor patio, and our vibrant Great Room lounge.
Our 20 taps are ever-changing with a variety of craft beverages including:
award winning hazy IPAs, IPAs, pilsners, lagers, barrel aged beers, and fruited sours
beer tasting flights
hard seltzers
soft serve beer
beer slushies
nitro pours
slow pours
hard smoothies
occasional cask tappings
Featured Beer
A Dark in the Light Black IPA: 6.8%
Close your eyes; it's time to find A DARK IN THE LIGHT. A first-of-its-kind style for Radiant, we've boldly dipped our toes into the inky waters of the Black IPA. At 6.8%, filled with near-black perfect portions of Strata, Nelson, Citra, and Simcoe, this is a hop-forward, light-backward experience. With a dangerously dark pour, aromas of grapefruit and lemon peel insidiously intertwine with baking chocolate and rye. Further dives into the depths of flavors reveal citrus and melon among a complementary cold brew roastiness. Open your eyes and taste the dark.
Build your own custom mixed case for delivery anywhere in California.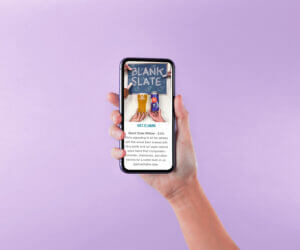 Sign Up For Our Brewsletter
Fresh Beer and Fresh News
Be amongst the first to know about new awesomeness! From fresh beer to the latest activities and events, our brewsletter is how you can find out what's happening at Radiant before anyone else.
Rep Our Brand
Send Out Light Wherever You Go With Our Merch
From shirts and hats, to dog bandanas and blankets, we have you covered.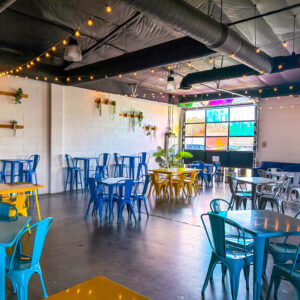 Events
Connecting You With Your Community
From trivia, to our Radiant book club, to art nights, we put on events throughout the year to connect you with the local community! Check out our full events calendar to find the right event for you.
Want to host your own event here at Radiant? With three totally unique spaces (or a buy-out of the whole location), we've got you covered! Submit an event inquiry today.