What's On Tap at Radiant Beer Co.
We look forward to your visit! Our taplist is updated regularly, though offerings can change quickly and without notice. Please call us before visiting if you're looking for something specific: (714) 661-5790
We offer crowlers of some selections, but cannot crowler nitro beers, slushies, or soft serves. Check our SHOP page for beers available in cans to go.
🍦🍧  Learn more about our frozen beer slushies & soft serve beer.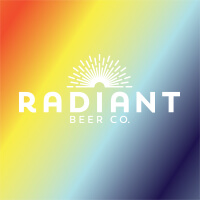 Absolutely Fabulous on Nitro
British Style Golden Bitter, on Nitro
Absolutely Fabulous is a British Style Golden Bitter that's easy to sip on during a sunny patio session. Golden Promise heritage malt and a little wheat get lightly hopped with Citra and Motueka, forming an utterly delightful bright ale to usher in the warmer months ahead.⁠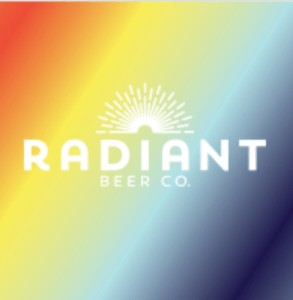 Baby Flamingo
Fruited Tart Ale
Fruited Tart Ale with hibiscus, dragonfruit, passionfruit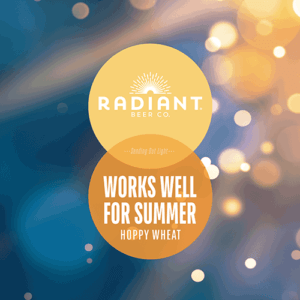 Works Well For Summer
Hoppy Wheat
Settle into summer with an easy drinking, hoppy wheat - the first of its kind here at Radiant! This refreshing new release features low bitterness, bright hop flavor, and just the right amount of rustic wheat character. Citra and Mosaic hops usher in notes of citrus, melon, tangerine, mango, and a little papaya, as wheat contributes crackery dough & toasty warmth, creating a crisp and delightfully balanced drinking experience.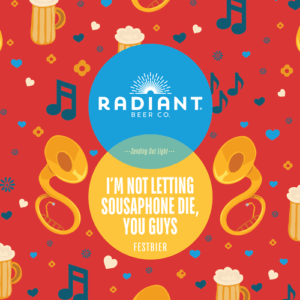 I'm Not Letting Sousaphone Die, You Guys
Festbier Lager
Meet the the paler colored lager traditionally enjoyed at the Oktoberfest biergarten. Unlike a sousaphone, this delicate, crystal clear, golden yellow delight is malt-forward with perfectly balanced bitterness. It's no surprise this beer is enjoyed in an alpine meadow - elderflower, citrus blossom, and herbal hops will fit your fancy, while notes of freshly baked bread, rustic hay, and a crackery finish sweetly serenade you and your 1L stein.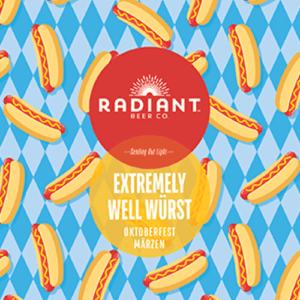 Extremely Well Wurst
Oktoberfest Marzen
How well versed are you in German beers? Über well versed? Extremely well wurst? Educate yourself a little more with this copper hued, malty treasure of a Märzen. This traditional style drinks extremely clean, with rich melanoidins, notes of pumpernickel bread, and carefully balanced noble hop spice and bitterness. It's the perfectly toasty way to toast the Radiant Oktoberfest weekend.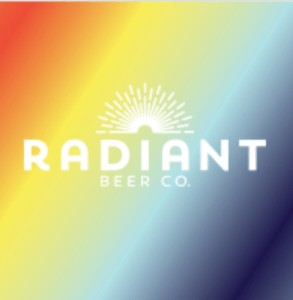 Germany By Way of Texas
BBA Stout
Bourbon-barrel aged German Chocolate Cake-inspired Stout
Chocolate - Coconut - Pecans - Vanilla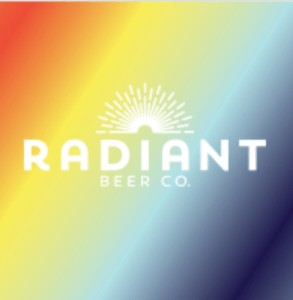 Bubbie 5
Sour Ale
Sour Ale with woodruff syrup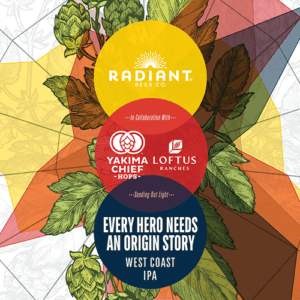 Every Hero Needs An Origin Story
West Coast IPA
Andrew had the opportunity to witness the hop harvest in Yakima, WA in 2021, where he found a precious lot of Idaho 7 hops at Loftus Ranches. That exact lot has completed its journey from bine to beer, and is featured in this collaboration between Radiant, YCH, and Loftus Ranches. Supporting hops of Citra, Loral, and Simcoe make this a tremendously rich flavored experiment in hops. It's crystal clear, with prominent aromatics of fresh pineapple juice, ripe cantaloupe, tangerine, papaya, and citrus zest, also showcased in its flavor as ripe tropical fruit, kaffir lime, and a wisp of pine. The finished bee is a zesty one, that's dry, balanced, and easy to drink, with medium bitterness and bright carbonation.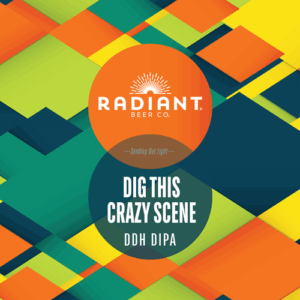 Dig This Crazy Scene
DDH Double IPA
Dig this clear double dry hopped, double IPA with notes of tangerine, papaya, grapefruit, nectarine, and ever-so-slight dankness. That fruity hop character grooves with its sneaky ABV and well-balanced bitterness.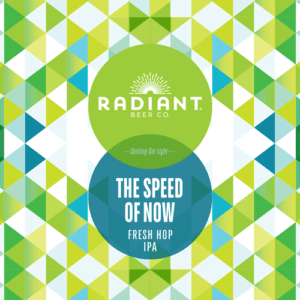 The Speed of Now
Fresh Hop IPA
It couldn't get any fresher than bine to brew in 6 hours. The fresh hops for this creation were flown in directly from the farm for maximum hop magic. 100% Strata hops bring huge grapefruit aromatics and notes of nectarine, gummy melon candies, tangelo, and fresh cut grass. Amidst its medium bitterness you'll find a subtle malt background contributed from wheat and a lighter body, easy drinking flavor explosion.
Wall of Color
Hazy IPA
Fall into this wall of hazy flaves floating from tangerine & lime zest, to honeydew & white flower blossoms, to guava & lychee. This plush drinking experience flaunts very low bitterness with pillowy soft, creamy carbonation.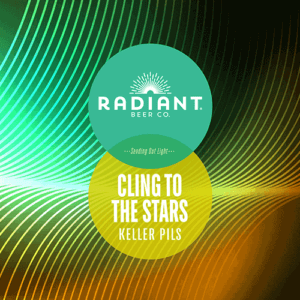 Cling To The Stars
Keller Pils
With an elegant hop-forward aroma, and a sturdy pils malt structure, this Keller Pils is shaping up to be one of our favorites we've made. Hallertau Mittlefruh, Saphir, and Tettnang hops provide bright aromas of mountain wildflowers, bergamot, and fresh kneaded dough leading into spicy, herbal notes in perfect balance with biscuity pilsner malt character. The carbonation is high, with its bitterness and crispiness perfectly matched.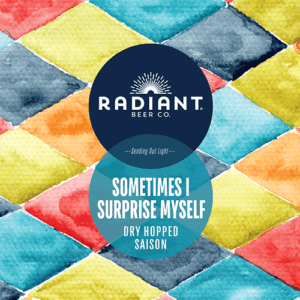 Sometimes I Surprise Myself
Dry Hopped Saison
Tadaaaaa! It's a foray into Belgian-style beer with an American twist of added hoppiness. This saison combines characterful hops and yeast for a beer profile that is distinct from any other hoppy can of ours. Yes, it begins with tropical and citrus fruit character, then turns to delicate gardenia and white pepper notes from French saison yeast as it melds further with Citra, Mosaic, and Loral Cryo hops. The combination of hops and yeast make for a nicely balanced saison with a tropical kick of hops and a very dry finish.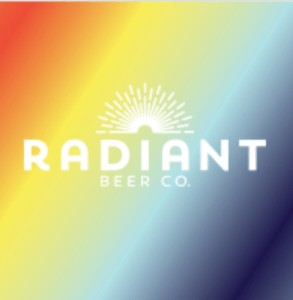 A New Place For Me
Vienna Style Lager
Andrew delved into a style that's new to our place, but may be familiar to your palate if you've enjoyed imports with a deep gold to slight amber hue. Our very first Vienna-style lager demonstrates a delicate balance of toast / malt / hops / bitterness with plenty of malt derived flavor and nuanced tasting notes. You'll find a showcase of toasty, biscuity, crackery, cereal qualities - akin to fresh baked boule crust - against delicate floral hops, light bitterness, and just the right amount of dry finish and high carbonation.
Can Down By the River
Motivational Lager
What do you want to do with your life? Take a stop at this can down by the river, and enjoy a taste of a simply refreshing, crispy American lager. Brewed with a bit of rice and Saaz hops, it's ultra pale, very clean, lagered to perfection, and highly carbonated. Beyond enjoying its high crushability, you may be motivated to appreciate its subtle malty notes and hints of fresh cut grass.
So Into You
Hazy IPA
Sink into notes of citrus and stone fruit found in this hazy made with Citra, Mosaic, and Cashmere hops. A balance of tangerine and ruby red grapefruit notes, with a touch of lemongrass and white peach, meld with tropical papaya, pineapple, and mango flavors, wrapped in low bitterness.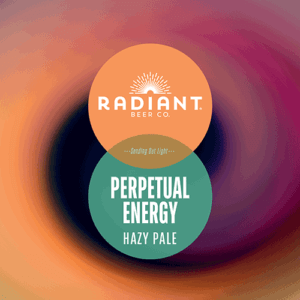 Perpetual Energy
Hazy Pale Ale
Perpetually pillowy and always amazing, our hazy pales have nothing to hide and the juiciest fruit forward notes at their forefront. Big tropical aroma and flavor showcase mango, passion fruit, melon, lychee, and grapefruit derived from Citra and Strata hops.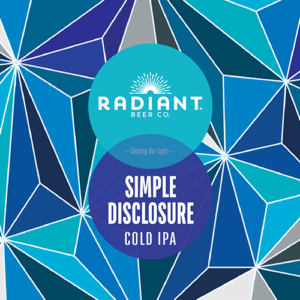 Simple Disclosure
Cold IPA
An IPA cold fermented with lager yeast means less estery ale characteristics, longer fermentation time, and a bright pop of hops that's worth the wait and easy to drink. Highly carbonated with citrus dominant aroma and flavor, this one has notes of tangerine, grapefruit, and juicy nectarine mixed with tropical cocktail qualities.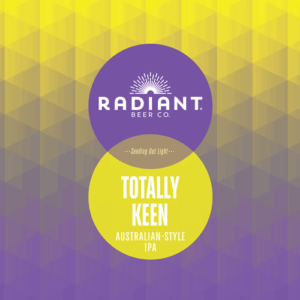 Totally Keen
Australian-style IPA
If you seek a super crushable hoppy beer with low bitterness, you'll be keen on this clear IPA with extremely juicy characteristics. Punchy, tropical hop aromas of mango, white grapefruit zest, lychee and kaffir lime, are joined by notes of guava and tangerine on your palate. Fruit-forward hop flavors are derived from Strata, Citra, Nelson, and Mosaic hops, and the finish is dry, crisp, and extremely effervescent.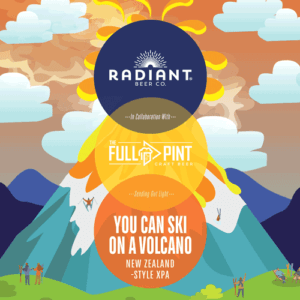 You Can Ski on a Volcano
New Zealand-style XPA
A milestone anniversary for our friends at The Full Pint calls for a special celebratory something, so we brewed up our first XPA and sourced Nelson, Motueka Cascade hops from New Zealand for the party. Aromatics of melon, Sauv Blanc, citrus zest, and lemongrass open up into flavors of white peach, passion fruit, and delicate lychee balanced with a hint of crackery malt and superbly high carbonation. May your pints be Full and Radiant!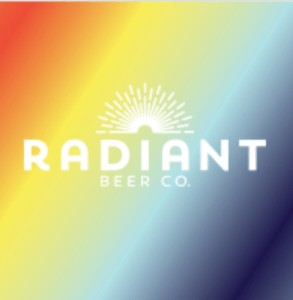 Land of Adventure
Smoothie Sour
Banana, Mango, Coconut, Vanilla Smoothie Sour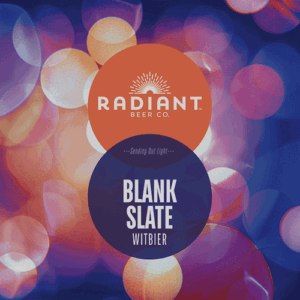 Blank Slate
Witbier
We're appealing to all the senses with a wheat beer brewed with citrus peels and our super special spice blend that incorporates coriander, chamomile, thyme, caraway, and other secrets, for a subtle twist on a beloved Belgian style. Bitter orange peel and California grapefruit add a brightness to this smooth bodied, extremely food-friendly brew. You'll notice aromas of fresh-baked bread, citrus, and the tantalizing herbaceousness of a summary amaro in the background of our effervescent and massively refreshing wit.