What's On Tap at Radiant Beer Co.
We look forward to your visit! Our taplist is updated regularly, though offerings can change quickly and without notice. Please call us before visiting if you're looking for something specific: (714) 661-5790
We offer crowlers of some selections, but cannot crowler nitro beers. Check our SHOP page for beers available in cans to go.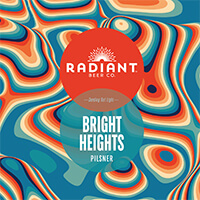 Bright Heights
Pilsner
A demonstration of the delicious nuance we appreciate in traditional beer styles, this beer has nothing to hide, and is so easy to enjoy thanks to its balanced bitterness, dry body, and brisk carbonation. Flavors derived from all German malt are reminiscent of baked bread and biscuit, providing the structure for noble hops Hallertau Mittlefruh, Saphir, and Tettnang to shine. You'll find your senses in a vibrant pastoral setting, with notes of blossoming meadow and fresh hay interlaced with gentle aromas of earl grey tea and citrus.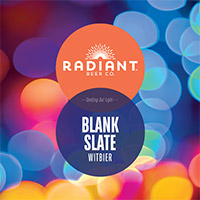 Blank Slate
Witbier
We're appealing to all the senses with this wheat beer brewed with citrus peels and our super special spice blend that incorporates coriander, chamomile, and other secrets for a subtle twist on an approachable style.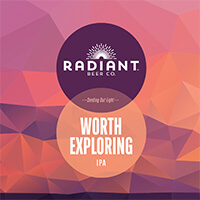 Worth Exploring
IPA
In this deep forest of hop flavor you'll find hugely tropical notes of guava, lychee, and musk melon along with citrusy brightness of kumquat and white grapefruit. This complex and well-rounded hop bill boasts Nelson, Citra, Simcoe, Mosaic, and Amarillo to make a hugely drinkable, dry, hop-forward IPA with low bitterness.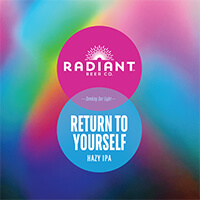 Return to Yourself
Hazy IPA
Sip this super soft, hazy assemblage of tropical delights made with Citra, Enigma, Simcoe Cryo, and Amarillo hops. Slowly inhale notes of starfruit, kiwi, ripe peaches, white guava, and honeydew. Exhale and let your shoulders down as a kiss of biscuit and ultra low bitterness softly come into focus at the finish that's not the beginning of the end.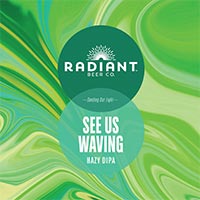 See Us Waving
Hazy Double India Pale Ale
Lose yourself in the cloud-like head and pillowy mouthfeel of this highly hazy, full-bodied and flavorful brew. Breathe in the tropical aromas of papaya, mango and ripe kiwi as peachy notes wrap around your palate and strike a balance with dankness and a well-integrated alcohol sweetness.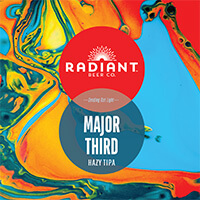 Major Third
Hazy Triple IPA
This hazy giant is Citra hop heavy with Strata and Mosaic singing along. It's a juicy nectar bomb with ultra low bitterness and an extremely soft mouthfeel, rounded out further with a subtle warming from its high, yet well integrated, alcohol content. The ripest of the soft fruits will flood your palate with notes of cantaloupe, mango, papaya, and clementine, as aromas of pineapple, guava, starfruit and a little strawberry harmonize along.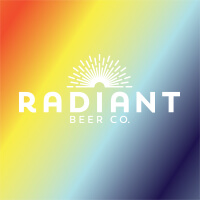 Luck to the Finder
Dry Stout
An Irish-style dry stout on nitro, just in time for St. Patrick's Day. Low ABV, nice & roasty, and super soft on nitro.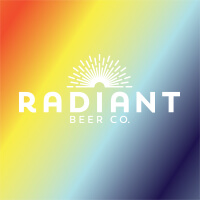 Luck to the Finder: Cherry Chocolate
Pastry Stout
A special treatment of our Luck to the Finder dry stout, with Montmorency cherries, Ecuador cacao Nibs and Tahitian vanilla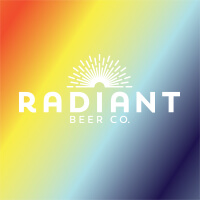 Finding Joy
Pastry Stout
A rich stout treated with coconut, almond, and cacao nibs to mimic the delight of an Almond Joy candy bar.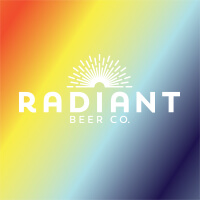 Neither Coffee Nor Cake, Discuss
Pastry stout
A treat of a pastry stout with Chapman Crafted Ethiopia Demaka Becha Natural Process Coffee, maple syrup, pecans, and cinnamon added, to mimic the crumbly-yet-fluffy deliciousness that makes it OK to have cake for breakfast - coffee cake! I'm getting verklempt just thinking about it.