What's On Tap at Radiant Beer Co.
We look forward to your visit! Our taplist is updated regularly, though offerings can change quickly and without notice. Please call us before visiting if you're looking for something specific: (714) 661-5790
We offer crowlers of some selections, but cannot crowler nitro beers. Check our SHOP page for beers available in cans to go.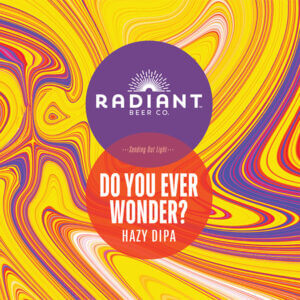 Do You Ever Wonder?
Hazy Double IPA
This glowing orange liquid has minimal bitterness and explores the stickier sweet fruit flavors of a higher ABV hazy, thanks to the inclusion of the new Nectaron hop from New Zealand. This hop was developed for over 17 years as experimental hop HORT 4337, and it's meant to shine in hazy brews. Lush, tropical aroma and flavors of papaya, passion fruit, mango, and melon, mingle with ganja-like green and tangerine.
Citra and Nectaron hops.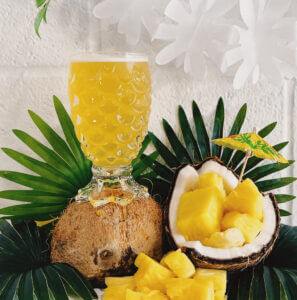 Smile In An Instant
Piña Colada Inspired Tart Ale
If you like piña coladas, stop by for a taste of our very first tart release, of our draft-only, extremely juicy, piña colada beer. We start with a slightly tart base and add loads of pineapple and coconut to create a low-ABV summery treat. Glassware is completely SOLD OUT! Make sure you are a Newsletter Subscriber to catch the next specialty glassware.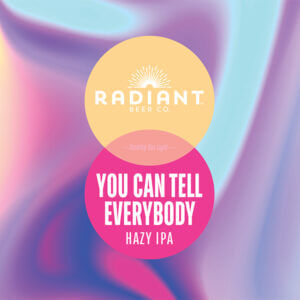 You Can Tell Everybody
Hazy IPA
Who doesn't want to know? Tell the world! You Can Tell Everybody this looks like grapefruit juice in your glass, but the aroma and flavor will take you into a tropical place of dank chewiness, with notes of apricot, papaya, mango, strawberry gummy candy, honeydew melon, and just a dash of pepper. Galaxy, Mosaic, Strata, and Cashmere hops.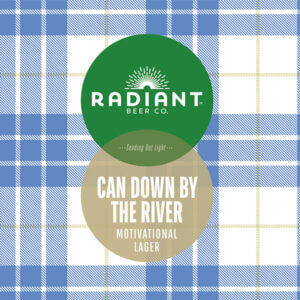 Can Down By The River
Rice Lager
What do you want to do with your life? As we float along the river of time, take a stop at this can down by the river, and enjoy a taste of a simply quenching American lager. Brewed with a bit of rice and Saaz hops, this is meant to be ultra pale, very clean, lagered to perfection, and highly carbonated. Beyond enjoying its high crushability, you may be motivated to appreciate its delicate notes of hay, grass, lime, and floral hops.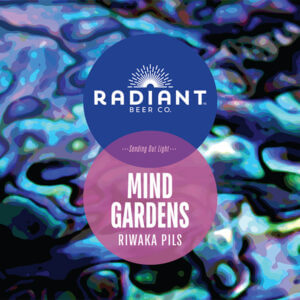 Mind Gardens
Riwaka Pils
Let your mind wander into a garden of flavors in a lager unlike any other we've made before. This crisp, hoppy pilsner is made with Riwaka hops, a newly exported breed from Clayton Farms in lovely New Zealand. The flavor contributions from this hop are reminiscent of those found in white wines hailing from the same region - ranging from pineapple, kaffir lime leaf, peach and Gewürztraminer grapes, to floral and peppery with a crisp minerality. Though brimming with complexity, its ultra clean fermentation and mild bready pilsner malt make it easy to drink, and a unique pilsner to enjoy in contrast to the European-influenced releases we've brewed thus far.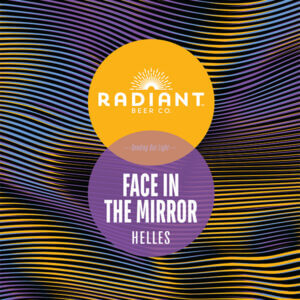 Face in the Mirror
Helles Lager
Slightly malt-forward, refreshing, and smooth, this perfectly balanced lager can easily become an everyday option. Brewed with German Pilsner malts and German Hallertau Mittlefruh hops, its brilliant yellow hue invites you to enjoy elegant herbal hop notes, aromas of hay, black tea, cracker, and flavors of fresh baked bread, before its soft, dry, delightful finish.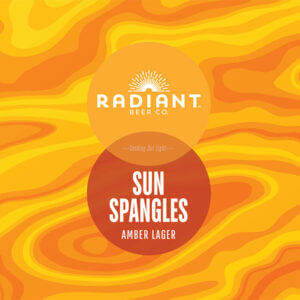 Sun Spangles
Amber Lager
A brilliant beer that allows rich, German Munich malt to shine through a matrix of delicately balanced flavors. Sun Spangles cracks through our hop-forward line up with warmer notes of biscuit and nutty character. It's malty yet dry, and lightly floral thanks to noble hops, while striking equilibrium between just the right amount of hop bitterness and toasty malt notes.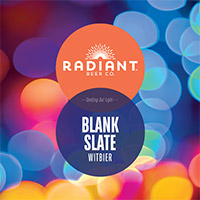 Blank Slate
Witbier
We're appealing to all the senses with this wheat beer brewed with citrus peels and our super special spice blend that incorporates coriander, chamomile, and other secrets for a subtle twist on an approachable style.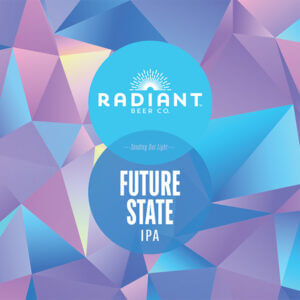 Future State
IPA
We love the many lovely variations across the IPA beer style, and as the spectrum continues to evolve, we'll continue to embrace and explore them all. In this more modern take on an IPA, Andrew has created an bright, pale yellow ale with big tropical aroma and fruit-forward flavor, yet low bitterness. Starfruit, lychee, and ruby red grapefruit zest aromatics prep your palate for flavors of strawberry candy, ripe mango, and fresh peaches in this bright, clear, modern IPA. All these plentiful flavors come from Nelson, Strata, Mosaic, and Cashmere hops.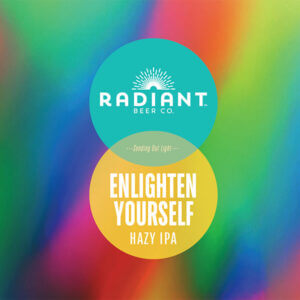 Enlighten Yourself
Hazy IPA
Let this hazy dreamboat sail you away to sensory island. You'll experience aromatics akin to your favorite tiki drink, as notes of passion fruit, papaya, lime zest, peach nectar and soft mint surround you. Careful use of hops including Simcoe, Mosaic, Citra, and experimental HBC 630 will enlighten your palate with a rainbow of notes ranging from citrus to tropical, such as tangerine, mango, fresh cut strawberry and subtle grassiness.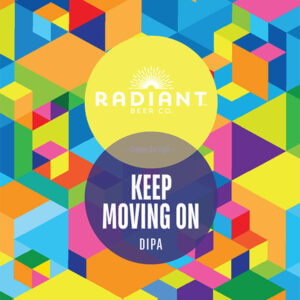 Keep Moving On
Double IPA
Bright, dry, effervescent, and clear as can be. A double IPA that spreads the good all around, with aromas of tangerine, green papaya, and mild ganja, and flavor notes of grapefruit, melon, pithy citrus, and tropical fruits. These characteristics come from Mosaic, Nelson, and Strata hops, while a well-constructed malt bill keeps bitterness low. Sip this one slowly as the sun goes down and you add up your day.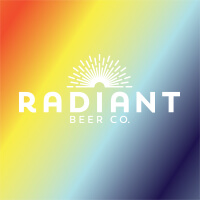 Luck to the Finder
Dry Stout
An Irish-style dry stout on nitro, just in time for St. Patrick's Day. Low ABV, nice & roasty, and super soft on nitro.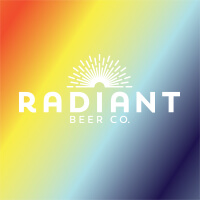 Finding Joy
Pastry Stout
A rich stout treated with coconut, almond, and cacao nibs to mimic the delight of an Almond Joy candy bar.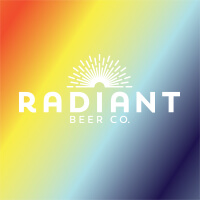 Neither Coffee, Nor Cake; Discuss
Pastry Stout
A treat of a pastry stout with Chapman Crafted Ethiopia Demaka Becha Natural Process Coffee, maple syrup, pecans, and cinnamon added, to mimic the crumbly-yet-fluffy deliciousness that makes it OK to have cake for breakfast - coffee cake! I'm getting verklempt just thinking about it.