Barrel Aged Specialties
Upcoming bottle release – Wednesday, November 23, only at our Tasting Room
🔅 Dim The Lights – Mexican Chocolate BBA Imperial Stout – 13.9% ABV
Cozy up to warming flavors created by the addition of carefully selected ingredients layered onto a decadent, perfectly aged imperial stout. This rich, smooth liquid spent 23 months in Old Forester 13 year Bourbon barrels & Thomas H. Handy Sazerac Rye whiskey barrels to reach its ideal flavor. The addition of Uganda Kisinga Organic 2022 Microlot cacao nibs, Ceylon cinnamon, and cayenne pepper turn it into a Mexican chocolate-inspired treat, perfect for sipping and sharing through the colder seasons.
Enjoy this beer fresh or try it over time. These 500 mL bottles are made to last and packaged with the highest quality standards so you can cellar a few away to enjoy later.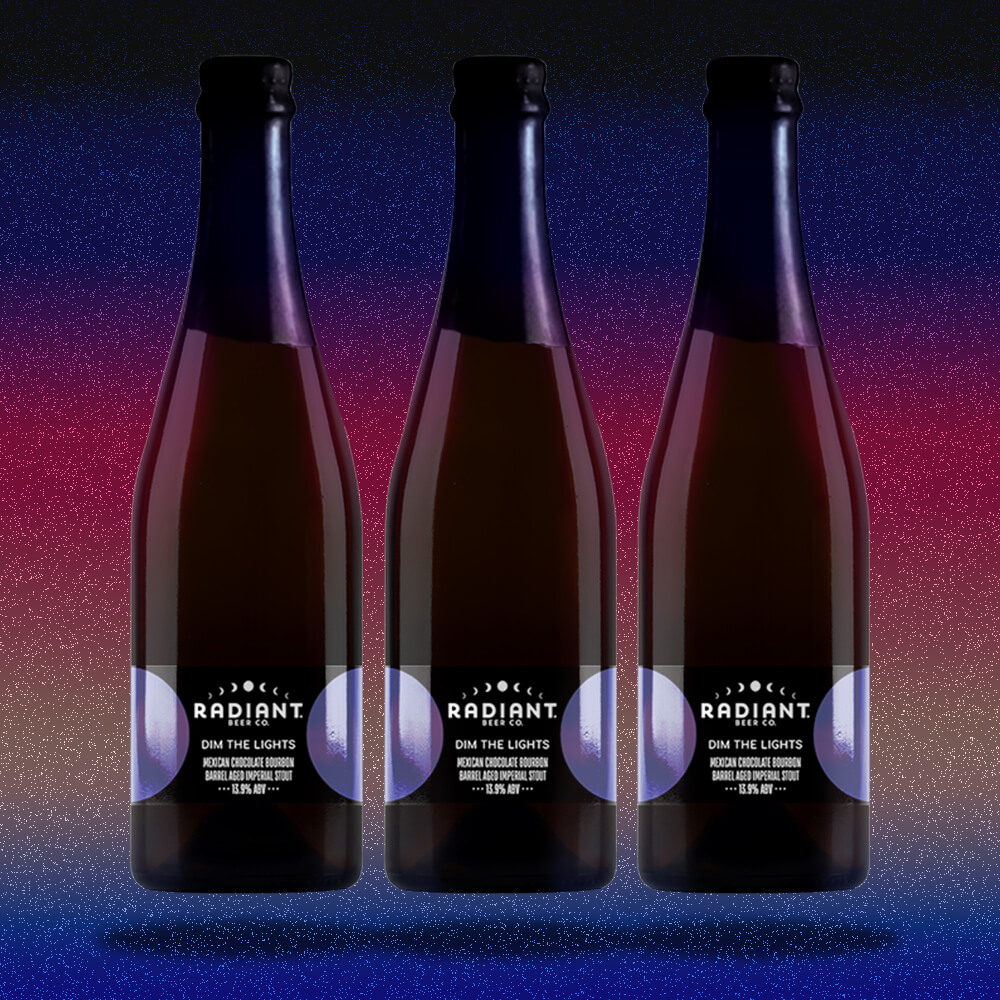 🌗 Stay
🌘 Tuned
🌑 for
🌒 Email
🌓 Updates
Drop your email here:
Be amongst the first to know about new awesomeness!